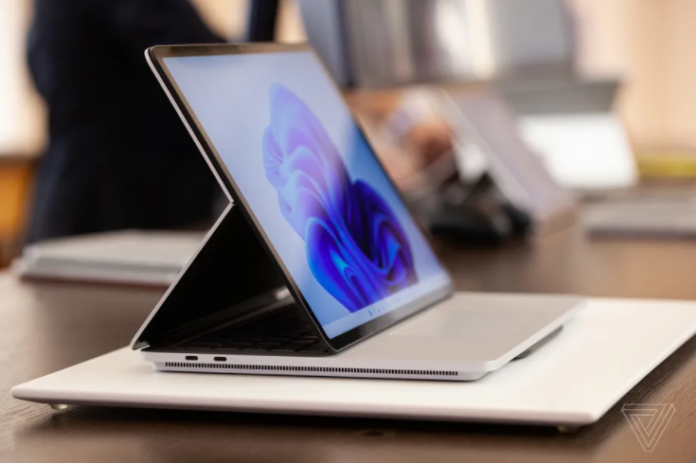 Microsoft announced a new version of the Surface Pro last week, along with the Surface Laptop Studio. The Surface Pro 8 feels very much like a logical evolution of Microsoft's tablet / laptop. Some of the more notable improvements include a 120Hz display with slimmer bezels, Thunderbolt 4 support, as well as a reworked surface keyboard that includes a dedicated space to store and charge the new Surface Slim Pen 2.
Meanwhile, the Surface Laptop Studio features a uniquely hinged screen and more powerful hardware. This is effectively a replacement for the Surface Book 3, with a three-point adjustable display that can lay flat for drawing or snap upright to deliver a more traditional laptop experience. This laptop comes equipped with an Nvidia RTX 3050 Ti GPU and a four-core, 4.8GHz, 11th Gen Intel processor.
Perhaps the coolest thing to come out of the event was the Surface Slim Pen 2, which aesthetically appears like any other stylus, but includes haptic feedback to simulate the subtle tactile response you get from putting a pen to paper. While the inclusion of a stylus is hardly revolutionary, improvements to the overall user experience are nice to see.
But how do the new Surface Pro 8 and the Surface Laptop Studio stack up against other laptops that occupy the creator and power user space? We've collected a few of our favorites below for comparison based on our early impressions and spec sheets, with full reviews to follow in the coming weeks.